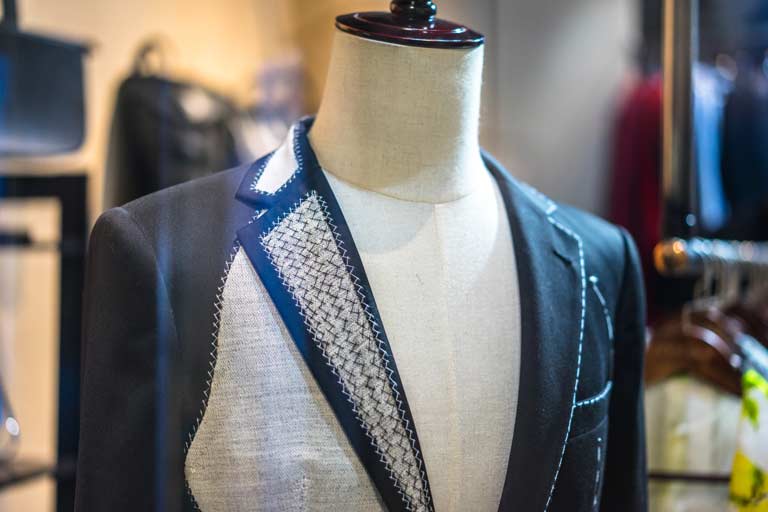 Custom-Fit Dress Shirts & More in Royal Oak, MI
No one should have to buy their most formal clothing off-the-rack and make do with a fit that's not specific to them? At Express Alterations, we give you the best of both worlds: a convenient selection of men's and women's attire, and the custom-tailoring you deserve to ensure a fantastic fit. Stop by our shop if you're in Royal Oak, Detroit, Dearborn, Eastpointe, and Southfield, MI to browse our selection of custom-fit dress shirts, custom-made pants, and hundreds of other items, knowing we'll customize whatever you choose just for you.
Custom Suit Jackets
We have a huge selection of 300-400 men's and women's suits available to order from our store—all made with the finest Italian fabrics. Pick out the style, color and accents that speak to you, and we'll tailor it to fit you to your exact measurements. Our bespoke custom-tailored men's suits vary in formal appeal and we have women's pants suits that range from form-fitting to classic executive.
Custom Dresses
For ladies with formal eveningwear needs, we strive to provide a great selection of fine dresses. Choose the one that speaks to you from our more than 100 in-store options, and we'll make alterations based on your measurements to ensure all eyes are on you the next time you wear it..
Custom Button-up Shirts
Looking for the perfect button-up to pair with your custom-made tuxedo? We have an extensive selection of 100-150 button-up shirts in varying colors and patterns, so you can craft the formal look you want, without sacrificing your comfort. Pick out the style you love and we'll make it yours with a great fit that leaves you looking and feeling amazing.
Custom Top Coats
Complete your formal ensemble with a peacoat that's both warm and regal. We tailor custom top coats heavy enough to stand up to the icy Detroit, MI winter, that keep you looking sublime over a formal suit or elegant dress.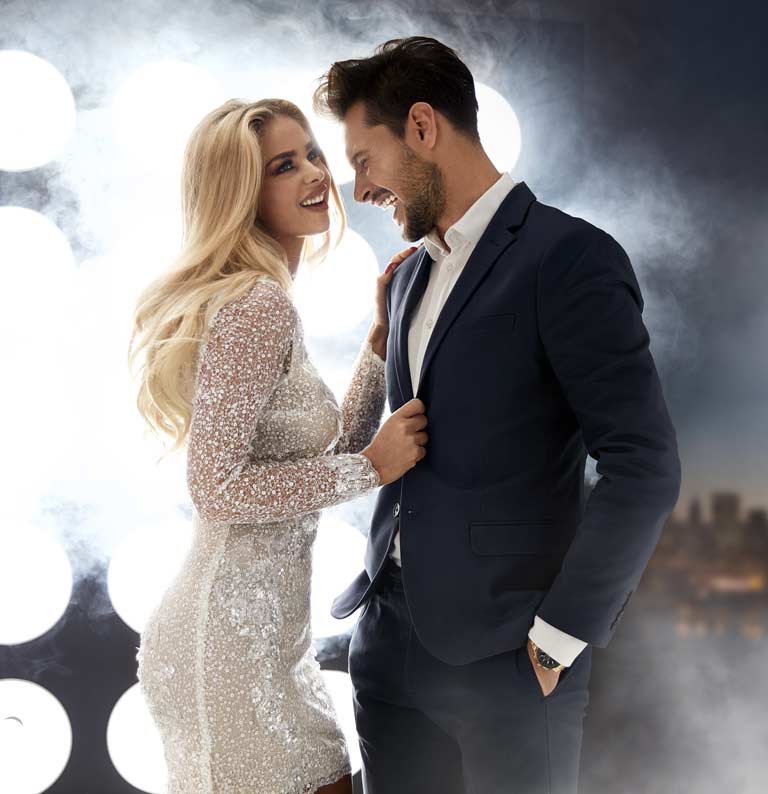 Express Alterations has one goal:
To ensure you look your very best—whether it's for a business meeting, formal event or celebration. Stop in to browse our extensive in-store selection and clothing alterations for your style today.
Or, contact us at 248-584-0700 to discuss your fine apparel needs.