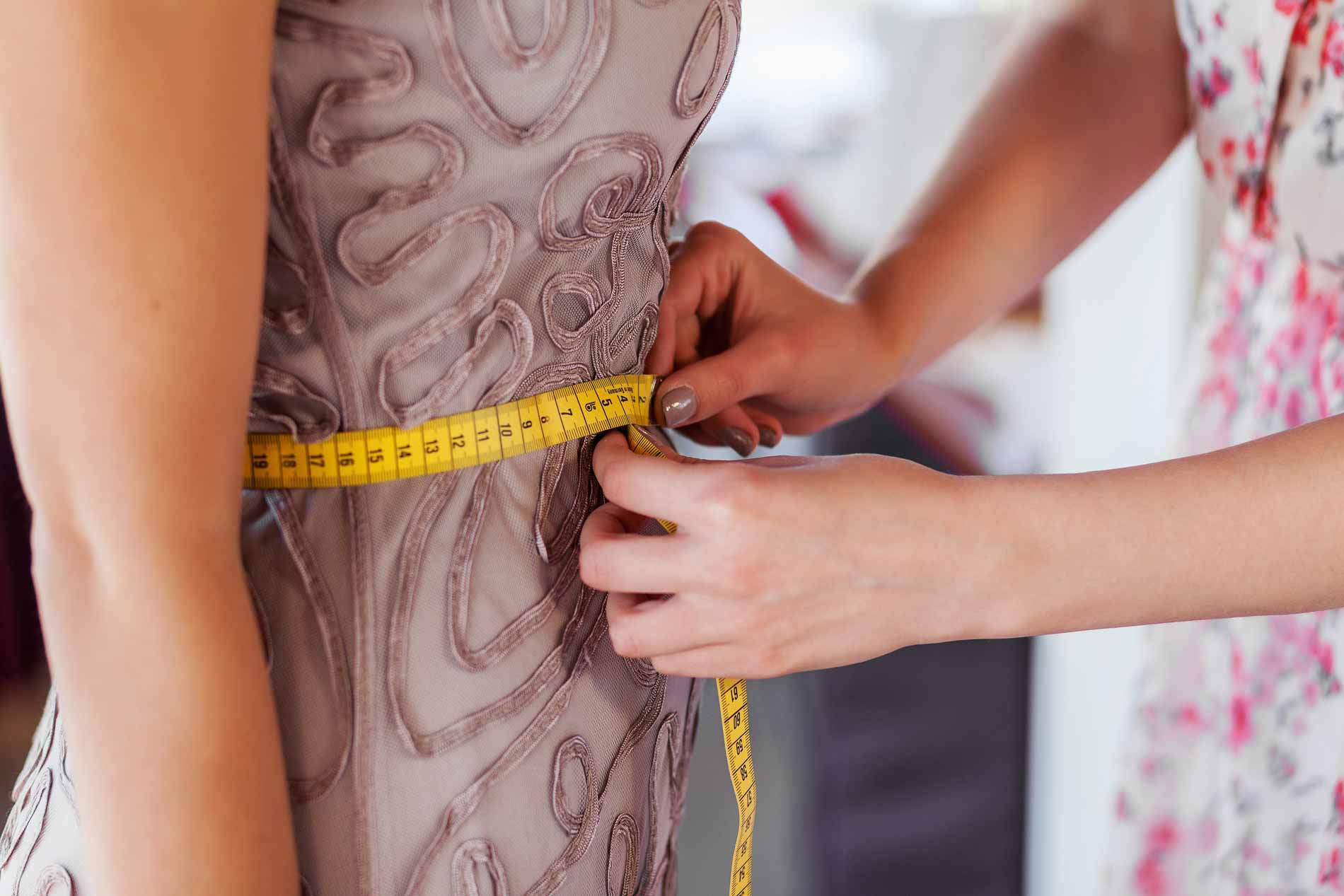 Customization for Life Time Happiness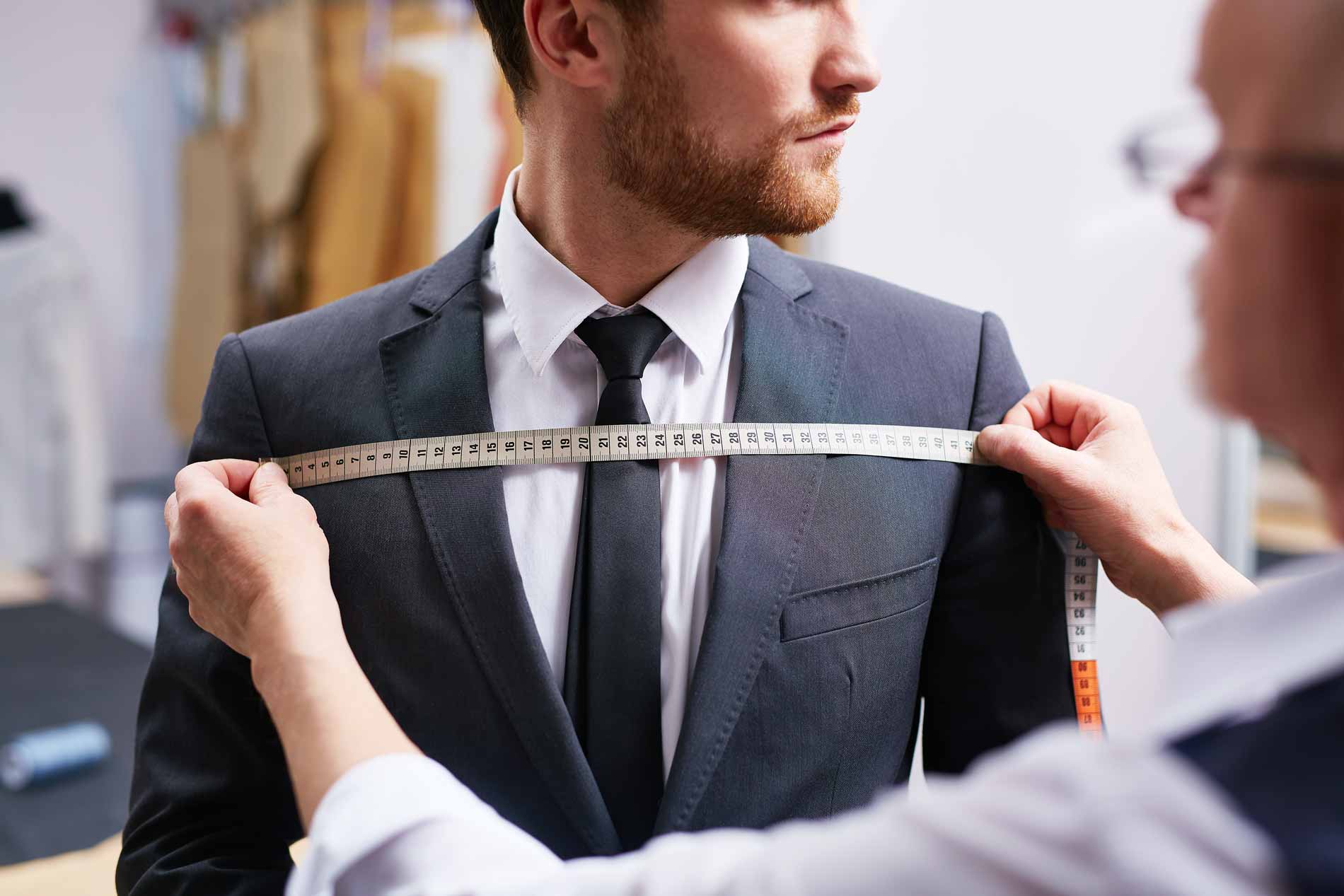 Your Vision. Our Expertise.
The Perfect Fit.
Your Fit.
Custom suits have free alterations for life
Custom Tailor Shop in Royal Oak, MI
Express Alterations is a local tailor specializing in custom fine apparel for men and women across Royal Oak, Detroit, Dearborn, Eastpointe, and Southfield, MI. Come to us for custom suits, button-up shirts, topcoats and dresses—all made from superior quality Italian fabrics and precision-tailored for unparalleled comfort and fit! We also provide alterations on a variety of clothing for both women and men, from wedding gowns and dresses, to jeans, pants, tuxedos and much more. Stop in and see us for fine clothing –if we don't have what you need, we'll make it.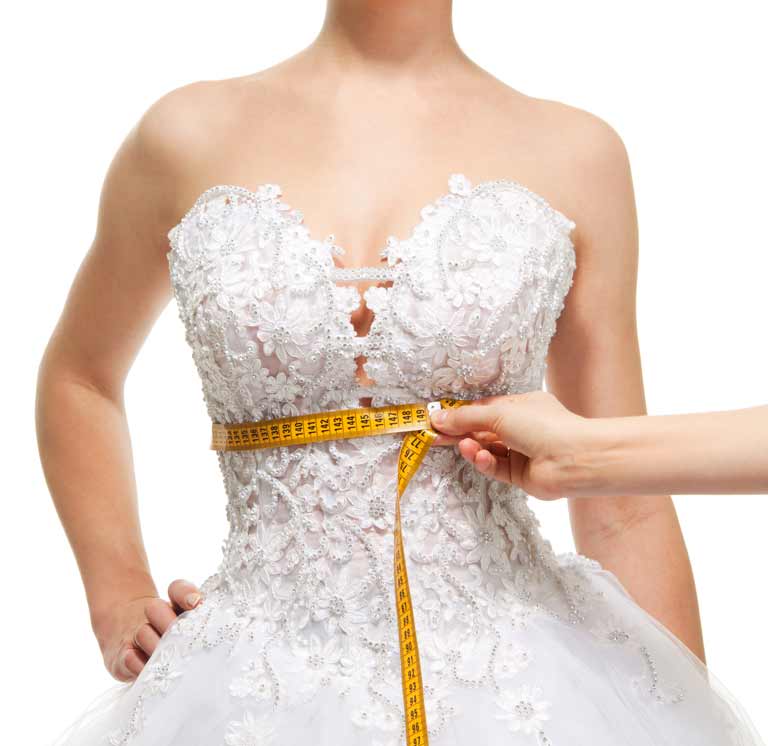 Your Custom Tailor
When you're getting ready to step out into the world, you want to make sure you look your best. That's especially true for formal events or important moments. It's why we take the time to dress up and put on our best clothes. The question is, can you really look your very best if your clothing isn't tailored to fit you, specifically? Express Alterations is a custom tailor committed to bringing you the sense of style and confidence you deserve when you dress to look your best. We have tons of men's and women's formalwear in stock, all able to be customized to you and your fit preferences. From button-ups and jackets to dresses and peacoats, we take the styles you love and make sure they fit you flawlessly! We have hundreds of colors and patterns in stock, all in the finest Italian fabrics.
Custom Alterations
Our tailor shop goes beyond customizing alterations—we also create totally custom formalwear for men and women. Come to us for a bespoke custom-tailored men's suit, made especially for you, right down to the accents. We even offer free alterations for life on custom suits, to show our commitment to style and sophistication! We settle for nothing less than the finest fabrics and stitching, and we always do what it takes to leave you looking your very best.
Don't browse the racks looking for the perfect combination of style and fit. Instead, come to Express Alterations! Our tailoring shop will bring these variables together just for you, in apparel you'll be excited to wear—especially in those moments when you want to look your very best.
Owner Hassan Bazzi has been tailoring fine clothing for 40+ years!
We custom-tailor men's suits and also sell pre-made suits that can be tailored.
Our custom suits come with free alterations for life, so they always fit you perfect.
We treat our customers like family and always deliver exceptional, tailored results.
Our business is proudly owned and operated by first-generation Lebanese immigrants.
The Best Fit for the Best Look
Whether you buy off our racks and have it tailored or need a piece custom-made just for you, Express Alterations will make sure you leave with a piece that fits you perfectly. Contact us today!
Proudly offering Custom Suits and Custom Dresses to the following areas: Troy, MI | Sterling Heights, MI | Detroit, MI | Livonia, MI | Canton, MI | Novi, MI | Pontiac, MI | Ann Arbor, MI | Royal Oak, MI | Birmingham. MI